---
| | |
| --- | --- |
| Reading and Learning from God's Word | |
God reveals Himself to us through the Bible. Getting to know and understand God through Scripture is a life-long journey.
We at Redeemer Presbyterian Church place a high importance on this journey and understand that, as in most journeys, the way is made easier by traveling together.
We currently have one active Bible Study group, as detailed below.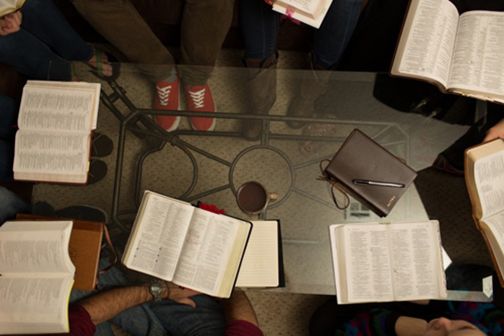 Women's Discipleship Group
The Women's Discipleship Group continues to gather to discuss the book, Disruptive Discipleship, by Sam VanEman. Each of us is being challenged to identify an area of her life that needs improvement, then to make and follow a plan to form the necessary discipline..
Meetings are held at various homes. Interested women should see Laurie LeSuer at church for any questions, or to purchase a book, or click here to send her an e-mail.
Note: Clicking on this link will launch your computer's default email application. However, if you normally connect to your emailbox over the web by webmail—such as AOL or gmail—and do not use a dedicated email application on your computer, you will need to launch your webmail and send your email to "BibleReaders@rpcerie.org"