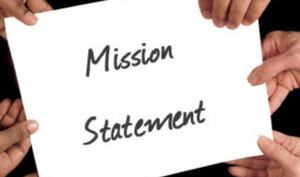 Our Mission Statement
"As part of the global church of Jesus Christ, Redeemer Presbyterian Church exists to draw people into a life-long transforming relationship with Him by:
| | |
| --- | --- |
| | Exalting God thoughtfully and joyfully |
| | Knowing God intimately |
| | Serving others wholeheartedly |
| | Sharing God's love locally and globally" |
Based on this Mission Statement, we have developed a statement of our "Core Values and Elements of Our Strategic Plan," which you may read by clicking here.
Meeting of Monday, June 5, 2017

by Laurie LeSuer, Clerk of Session
The June meeting of Session—which was actually the first Session meeting for Redeemer Church!—followed the same orderly pattern as previous meetings of the Board of Directors. The Ruling Elders received reports from the Clerk of Session regarding Minutes of the previous meeting and pulpit supply, the Treasurer, the Chair of the Mission Committee, the Chair of Discipleship, the Minister of Music and Worship, and the Chair of the Pastor Search Committee.
Highlights of the reports included the planning of a community-wide hymn sing in the fall; participation in City Mission's "Sole Love Shoe Drive" and in the ServErie project at Erie High School; financial gifts to The Bible Project and the Take Me to Worship! campaign; a summer church picnic; and a celebration event in September for our becoming a Local Church.
The Ruling Elders also approved a Call for a Special Meeting of the Congregation for Sunday, June 25, 2017, to approve the recommended changes to the Bylaws of Redeemer Presbyterian Church (EPC).
The Ruling Elders took action to appoint Ruling Elder Dean Wilson as Acting Moderator of Session and President of the Corporation, Laurie LeSuer as Clerk of Session and Secretary of the Corporation, and Marykay Stahl as Treasurer of Redeemer Presbyterian Church (EPC) and Treasurer of the Corporation.
As in nearly all meetings, time was spent focusing on strategic planning: who we are as a church, as well as who we would like to become.
We would welcome any thoughts you may have about any matter relating to our church. So, please share your ideas with any of the Ruling Elders or with me, as Clerk of Session.
---
ServErie Summer Project
ServErie is planning a project to do repairs, clean-up, and painting at Central Tech High School—now known as Erie High School—for the Erie School District. The dates will be July 20-23 (Thursday thru Sunday), 2017.

Even in light of the devastating fire at the school building, this ServErie project intends to move forward. Any necessary adjustments to the schedule will be announced as soon as they become known.

We would like to get a group from Redeemer Presbyterian Church to participate in this project. If you are interested please contact Jamie Stahl to discuss a possible time and date when our group can do the work.

If you do not feel that you can physically participate in the work, we are also forming a prayer group to pray for the safety of the workers, the success of the project, and for the students and teachers who will be using the school in the fall.

Please stay tuned: more details will be published as this develops.
---
Church Picnic
Redeemer Presbyterian Church will hold a Church Fellowship Picnic at Glenwood Park on Wednesday, July 26, 2017 at 6:00 p.m. until ???. We will make more information available closer to the date of the picnic. In the meantime, please save the date.

If you have questions, see Jennifer Pontzer, or Jamie Stahl.
---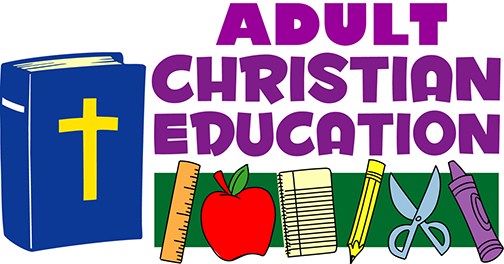 Adult Christian Education Welcomes YOU!
We extend this personal invitation for you to join us on Sunday mornings at 9:30 in the Joyce Parlor, located just off the foyer in the Educational Building.
The Bible is a BIG book. In fact, it's a big LIBRARY. And, it's a big library of ANCIENT literature. And, it's a big library of ancient literature written in a FOREIGN LANGUAGE.
No wonder that, even with the best of intentions, we often find ourselves lost and bewildered when we try to "read though the Bible." It's just not as easy as it sounds. We may even find that we don't have the right "tools" to get the most out of the experience.
But there's hope! Join us for adult Christian Education—now through the end of summer—where we will utilize a very creative online resource (thebibleproject.com) to survey the content and major themes of the Bible, starting with Genesis.
| | |
| --- | --- |
| | We will look at the themes and contents of each book of the Bible, with an eye to understanding how each book "works" internally. We will examine the themes, structure, and "plot" of each book. We will also explore how that book fits into the overall trajectory of the Biblical |
narrative. And, we know that all of Scripture points to Jesus of Nazareth and what it means that we call him the Messiah.

Through a mix of videos, graphical outline posters, Bible study, discussion, and even "outside resources"—such as related podcasts and blogs which you may access at your convenience outside of class—we will take a fresh journey together through the Bible, in a way that is aimed at making the Scriptures jump to life.

Whether this is the first time you have tried to read the Bible, or you're an old hand at it, there's plenty to learn in this new and creative approach.

All are welcome to join us in the Joyce Parlor each Sunday morning at 9:30. Coffee is free. And, there are no such things as "dumb questions." We delight in learning together.

Please join us. You will find a very warm, welcoming, and inviting atmosphere.





Women's Ministry
The Women's Ministry of Redeemer Presbyterian Church offers many opportunities to the women from our church and from our community. We welcome you to keep in touch with our ministry activities. Please click here for more information…
Weekly Devotional: Every week our Women's Ministry posts a Weekly Devotional for Women. If you haven't yet read this week's devotional, please click here.
---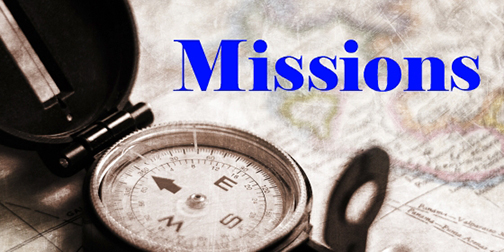 Becoming a Missional Church…
We continue to pursue ways to effectively fulfill The Great Commission. We invite you to visit our website and view the Mission Projects we continue to undertake both independently and also in cooperation with our friends at St. Matthew's Lutheran Church: Read more...
_______________________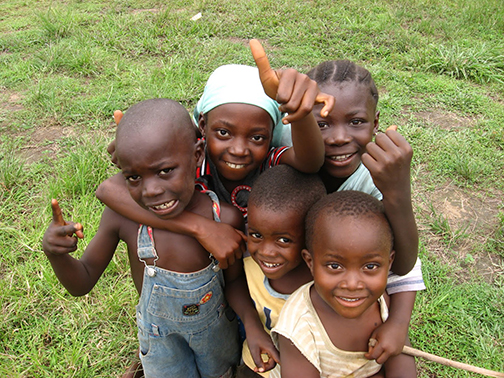 Pray for Our Mission to Sierra Leone
Partnering with EduNations, our Presbytery has adopted the nation of Sierra Leone as our mission to people who remain unreached for Jesus Christ. Our ministry network of churches has focused on the village of Fintonia in northern Sierra Leone (red dot on the map below).
_______________________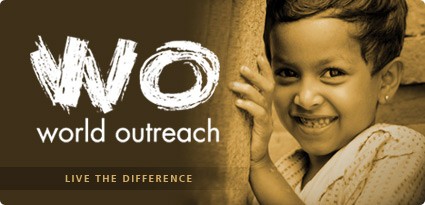 Please click for more information on the EPC's World Outreach
_______________________
Our Missionary: Sandie Starr Everhart
Redeemer Presbyterian Church provides monthly support for the mission work of Sandie Starr Everhart. Sandie serves with the Coalition for Christian Outreach at Edinboro University of Pennsylvania.
In addition to financial support, the people of Redeemer Presbyterian Church have become involved in directly assisting Sandie with her outreach to the students and faculty at EUP.
Please keep Sandie and her ministry in your daily prayers.
Our Missionary: Natalie Harvey
Redeemer Presbyterian Church provides monthly support for the mission work of Natalie Harvey. Natalie works full-time for the Coalition for Christian Outreach in campus ministry. Through the CCO, she develops students to be passionate leaders who serve Jesus Christ in their studies, jobs, communities, and families.
Specifically, she works as CCO Campus Staff on the campus of Edinboro University of Pennsylvania (EUP). She partners with the Edinboro Ministry Council, and serves as the Director of the Potter's House—an intentional community and discipleship house for female upperclassmen at EUP.
In addition to financial support, the people of Redeemer Presbyterian Church hope to become involved in directly assisting Natalie with her outreach to the students and faculty at EUP.
Please keep Natalie and her ministry in your daily prayers.
---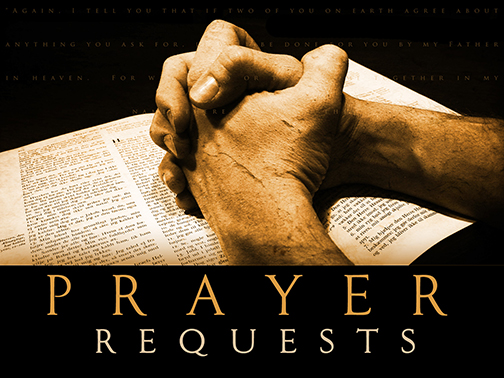 Prayer Requests
More and more, we want to become a praying church. Thus, we want to continually hold each other up in prayer.
We want to celebrate your joys. We want to rejoice with you concerning the answers you've received to your prayers. And, we want to know about your trials, sorrows, difficulties, and concerns so that we can earnestly and fervently pray with you and pray for you.
Please don't wait until Sunday to share with us. We welcome your Prayer Requests all week long. To send us a Prayer Request by email, please just click here.
Note: Clicking on this link will launch your computer's default email program. However, if you normally connect to your emailbox over the web by webmail—such as AOL or gmail—and do not use a dedicated mail application on your computer, you will need to launch your webmail and send your request to "prayer@rpcerie.org"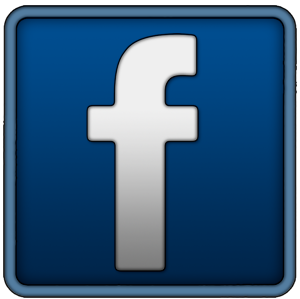 Please "Like" our Facebook Page
That's right, Redeemer Presbyterian Church (EPC) has a page on Facebook. If you're also on Facebook, we invite you to "Like" our Facebook page. If you do, you'll receive all the updates we post throughout the week.
You can become a "Redeemer Pres. Ambassador." Here's how: Once you "Like" our Facebook page, you will begin to receive our updates on your Facebook newsfeed. If you see one of our updates that you would like to share with your Facebook friends, all you have to do is simply click the "Share" button. This will place the update you "Share" onto the newsfeed for your Facebook friends and also onto the timeline of your own Facebook page where all your Facebook friends can view it.
While our website will remain the principal source of information regarding our services and activities, and while this eNewsletter will continue to provide a once-weekly summary of what's going on at Redeemer Pres., our Facebook page will offer a fast-paced, up-to-the-minute way of keeping in touch throughout the course of your day, whenever you log into Facebook.
To visit our Facebook page, just click here.
You may also always reach our Facebook page by clicking on the "Facebook badge" that is located on the left-side menu column of any page on our website.
We also have a "Redeemer Pres. Prayer and Praise" Group that you may access from our Facebook page. To join this "Closed Group" you must be invited by an existing member. So, just mention your interest to one of the current members of the Group and that one will gladly add you to the Group.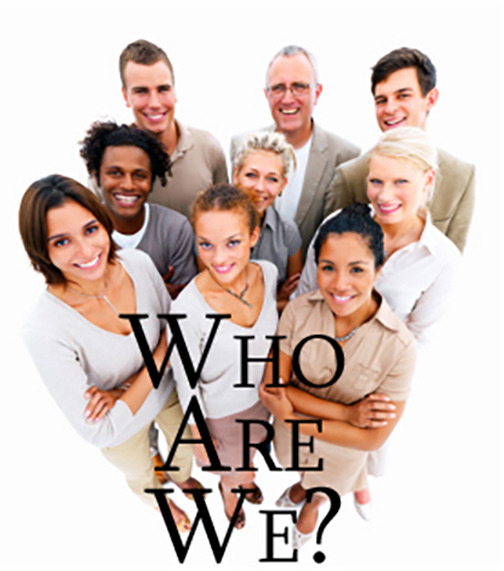 About Us…
Have you ever wondered how we describe ourselves to people who come across our website while they are surfing the world wide web?
Well, wonder no more. Just click here to read a description about Redeemer Presbyterian Church.
Then, please pray that people will find us and that the Holy Spirit will continue to draw those He wants to become a part of our fellowship. And, don't forget to invite your family and friends to join us for Christian Education and Worship on Sunday.
Tithes, Offerings, and Love Gifts
We appreciate your consistent generosity in giving to support the ministry of our church. Please make your checks payable to "Redeemer Presbyterian Church." We also have Pledge Cards available for those who may wish to indicate the extent of their giving—as God provides—throughout the coming year.
Annual Per-Member Giving
Each year, the General Assembly of the Evangelical Presbyterian Church, in concert with the Presbytery of the Alleghenies, votes to establish a budget for Denominational and Presbytery operations. This budget is largely supported by churches and congregations participating in a special stewardship program called "Per-Member Giving."
This year the amount includes $23.00 for the General Assembly and $12.50 for the Presbytery of the Alleghenies, or a Total of $35.50.
While Redeemer Presbyterian Church includes this total amount for our membership in our Annual Budget, it is helpful if each member, who is able to do so, will contribute this amount of $35.50, above and beyond whatever amount he or she normally pledges or gives.
If you do include this amount in your giving, please make a notation on the memo line of your check: "Per-Member Giving."
Thank you for prayerfully considering this request. And, if you have any questions about this, please speak to our Treasurer, Marykay Stahl.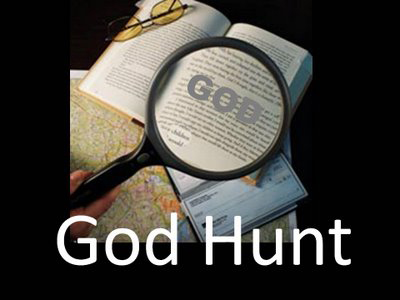 "God Hunt" Sightings
We include this announcement each week to express our sincere hope that you are still going on a daily "God Hunt." Every day please look for one or more of the following:
Any obvious answer to prayer, or...
Any special evidence of God's care, or...
Any help to do God's work in the world, or...
Any unusual linkage or timing
Then, please write your "God Hunt Sightings" down in a journal or notebook. Next, as God opens up an opportunity for you to share with someone what He is doing in your life, please take that opportunity to do so.